Physicare Physiotherapy Clinic
Physicare Physiotherapy Clinic is a well-equipped physiotherapy setup in Pune since 2014. We are a team of highly specialized doctors striving
for quality physiotherapy services with the primary goal to achieve one's painfree life.
Physicare is a highly recommended and renowed physiotherapy setup with 5-star ratings on all the social platforms. We have been working
hard towards our goal of securing people from disability-free and pain-free life.
We have acquired the highly accepted physiotherapy equipments which are globally practiced in the field of physiotherapy. We believe
''Graded Exercise System'' in recovering people from orthopedic, neurological and birth-related disabilities hence we proclaims "Exercise
is the best medicine for u''.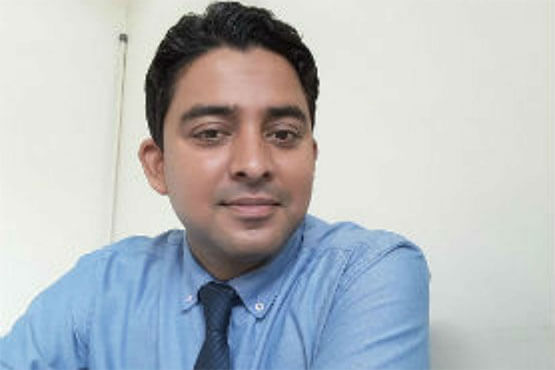 Director of PHYSICARE PHYSIOTHERAPY CLINIC, Pune
BPT, MPT,CMRT,MOTPT.
Ex.Senior Consultant NOBLE HOSPITAL,Pune
Ex.Senior consultant SRPF, Daund.
Specialised in Orthopaedic Physiotherapy
Well trained in SHOCKWAVE PRO-1000
German's Matrix Rhythm Therapy
Dry Needling
Dr. M.Imran Shaikh has completed a master's degree in orthopedic and sports physiotherapy from Rajiv Gandhi University of Health Sciences, Bangalore, in the year 2013.
He has achieved comprehensive knowledge in treating patients suffering from various types of musculoskeletal and neurological disorders. 10 years of experience and almost 12000 patients successful treatment made him a renowed physiotherapist in Pune.
Know More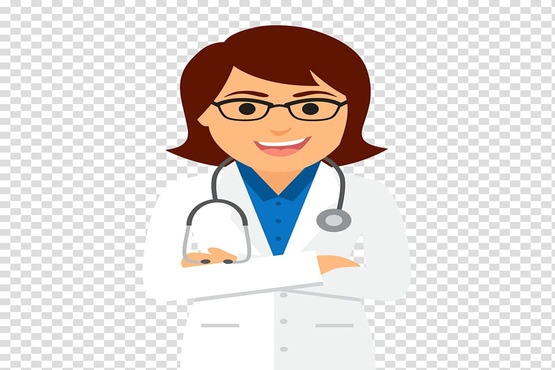 Shahenaz Anwar Shaikh
Registered Dietician (Reg No. 041/2015)
Qualification: Registered Dietician (Reg No. 041/2015) MSc (Dietetics) BSc (Food Science & Nutrition) Speciality: Clinical Nutritionist & Registered Dietitian Experience: 12 years Clinical Nutritionist & Dietician: 1) Lokmanya Hospital Chinchwad, 2) MIMER Medical College Talegaon. Lecturer for nutrition in MIMER Medical College for Nursing & Physiotherapy. Guest Lecturer: 1) SantGajanandMaharaj paramedical college of Nutrition Kolhapur. 2) Heritage Residential School TalegaonDabhade. 3) SRPF Camp,Wanowri. Corporate Nutrition Consultant – Express Clinic, Destination Center, Magarpatta City Currently working – 1) Inamdar Multispeciality Hospital –Diet consultant & Department Incharge 2) Nutrition 360-Diet clinic, at Rehmani Junior college campus,hadapsar handewadi road, Hadapsar 3) Destination Clinic- Destination Center, Magarpatta -Diet & Lifestyle Consultant 4) Prolife cancer center- Neutro Diet Consultant 5) Mahaske Hospital- Diet consultant for Gastro Intestinal Disorder 6) Corporate Diet & Lifestyle Awareness Session in IT Companies DESSERTATION -ROLE OF NUTRITION & LIFESTYLE IN ASSOCIATION OF CANCER.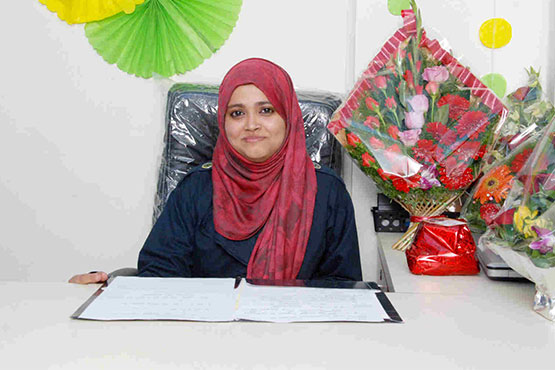 Director and Senior Consultant at PHYSICARE PHYSIOTHERAPY CLINIC, Pune.
BPT,CMRT,MOTPT. Dr. Ayesha Shaikh has completed her bachelor's degree in physiotherapy from Maharashtra University of Health Sciences, Nashik, India in the year of 2015. She is actively involved in the field of physical therapy since then. She is working as a Director and Senior Consultant physiotherapist at PHYSICARE PHYSIOTHERAPY CLINIC, Pune. She has extensive hands-on experience in treating patients with orthopedic, neurological, cardiorespiratory, geriatrics, pediatric illnesses and women's health. She has a special interest in musculoskeletal sciences, community health, geriatrics and women's health.
Know More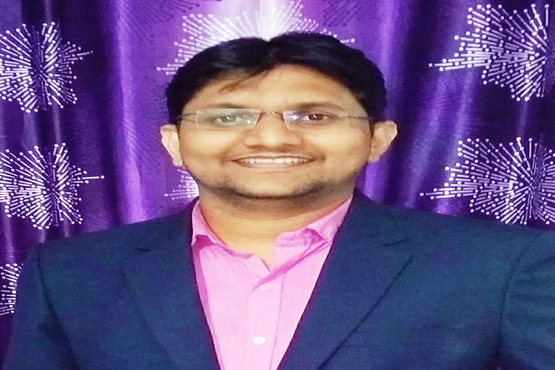 Dr.Tushar Dhawale
B.P.T.,M.P.T. (Neuro-Sciences)
Special interests: • Rehabilitation in conservative and post operative Neurological disorders • Rehabilitation in Cardio-respiratory disorders • Rehabilitation in Orthopaedic disorders • Rehabilitation in Paediatric disorders Experience: 1) Working as a Assistant Professor at Tilak Maharashtra Vidyapeeth Trust 'Indutai College of Physiotherapy, Gultekadi Pune-37 from 5/6/2018 to till date (3 years and 3 months ) 2) Worked as a Senior Physiotherapist in Noble Multi-Speciality Hospital, Hadapsar, Pune since 16/10/ 2014 to 4/6/2018 (3 year and 8 months) 3) Worked as Full time physiotherapist in Shri.Prayagdham Trust Charitable Hospital for 6 months (April 2011 – Sept 2011) in Uralikanchan,Pune.
FACILITIES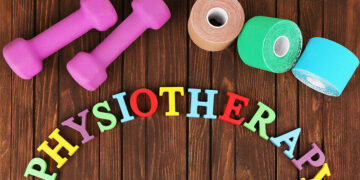 It happens due to neural compression or nervous tissue damage which leads to inability of a person to use hand or foot...
Read More
I went to Physicare Clinic on 27th Oct 2016.At that time Iwas suffering from back pain and feeling sever pain. On my first visit to Physicare Physitherapy clinic I was surprised to feel the improvement and method and co-operation and dedication of doctor. I thanks to Physicare Physiotherapy Clinic for this helpful treatment.
James Jacob
Back Pain Treatment
I have been suffering from small tumor in my left main nerve connecting my leg to spinal-cord. Recently I contacted Dr. Imran Shaikh, a physiotherapist.He simply said one thing that he can only help to reduce my pain to the maximum and give flexibility to my left leg however it will not be a permanent cure.To be honest he did what he said. I thanks to Dr. Imran Shaikh for this helpful treatment.
Pavankumar Pile
Tumor Treatment
I had lower back pain when I came for treatment, Dr. Ayesha handled my case and her approach towards dealing with it and treating was very appreciable. Within 2 days of visit pain was drastically reduce and there was tremendous relief felt.After 5 days of treatment my lower back pain is totally reduced. I thanks to Dr. Ayesha Shaikh for this helpful treatment.
Jyoti Battula
Lower Back Pain Treatment